Domingo, 19 mayo 2013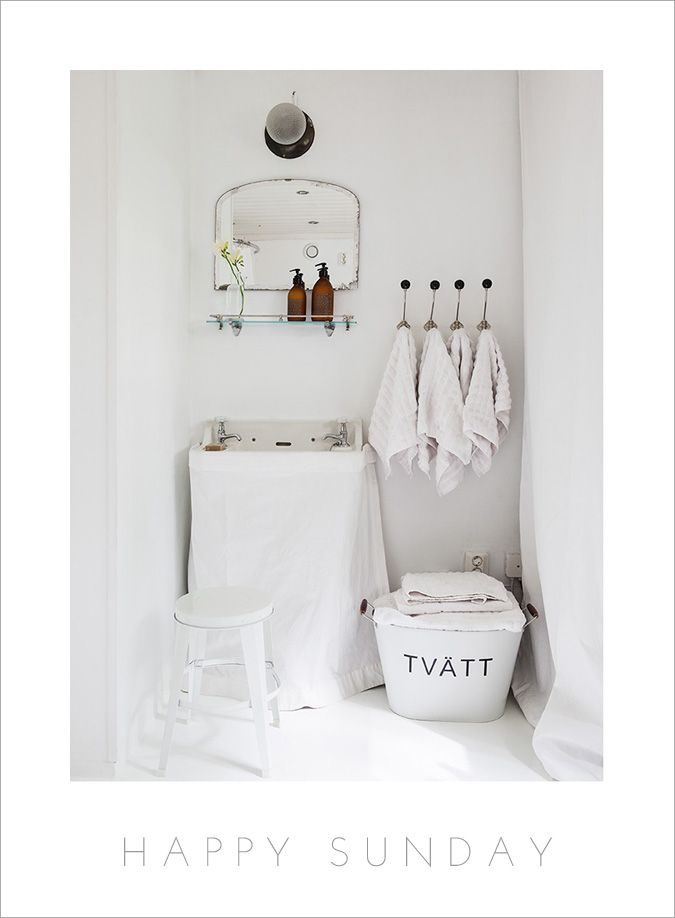 ¡Un besazo ENORME y hasta mañana!
:)
TWITTER * FACEBOOK * BLOGLOVIN' * INSTAGRAM
.
Sábado, 18 mayo 2013
Hoy, como cada mes, hoy me gustaría compartir con vosotros
mis 5 imprescindibles de mayo para la revista Hello VLC.
(Para los que no podáis conseguir la revista en papel, os recuerdo que podéis leerla en formato digital AQUÍ)
Y ahora, si os apetece, contadme vosotr@s…
¿Cuáles son vuestros "imprescindibles" para este mes?
Un besazo y feliz sábado
:)
.
Viernes, 17 mayo 2013
Hace unos días, una de nuestras queridas "novias y algo más" (¡Ya queda menos de un mes para que comiencen oficialmente nuestras bodas!) me comentaba que le gustaría idear una pequeña celebración con sus amigas más cercanas. Algo especial y tranquilo antes del ajetreo de la boda y de la despedida de soltera oficial.
Enseguida me vinieron a la cabeza las imágenes de este picnic en medio del bosque que tenía guardadas en mi carpeta de inspiración y que hoy comparto con todos vosotros. Una idea genial y que os puede resultar muy fácil (y barato) realizar para cualquier ocasión especial con vuestras amigas. Cumpleaños, despedidas de soltera o, simplemente, celebraciones "porque sí".
Para llevarla a cabo, tan sólo tenéis que localizar un área de picnic pública bonita cerca de vuestra casa, realizar algunos detallitos sencillos (como, por ejemplo, etiquetas con los nombres de cada una o cualquier manualidad que os guste), elegir menaje, una comida sabrosa y fácil de llevar en tupper y, sobre todo, llenarlo todo de flores. Personalmente, me encanta también la idea de, al final del día, regalar a cada invitada una pequeña plantita con una bonita nota de agradecimiento. Ya veis que, con una inversión pequeña y un poco de maña, podéis conseguir sorprender a vuestras amigas con una celebración diferente y totalmente inolvidable. ¿Qué os parece la idea?
* Today I'd like to share with you this beautiful forest picnic. An easy and cheap to way to celebrate an special occasion with friends. Birthdays, bachelorette parties… You have just to find a beautiful public picnic area nearby, some easy "do it yourself" ideas and a LOT of flowers. I hope you like it as much as I did!
.
Jueves, 16 mayo 2013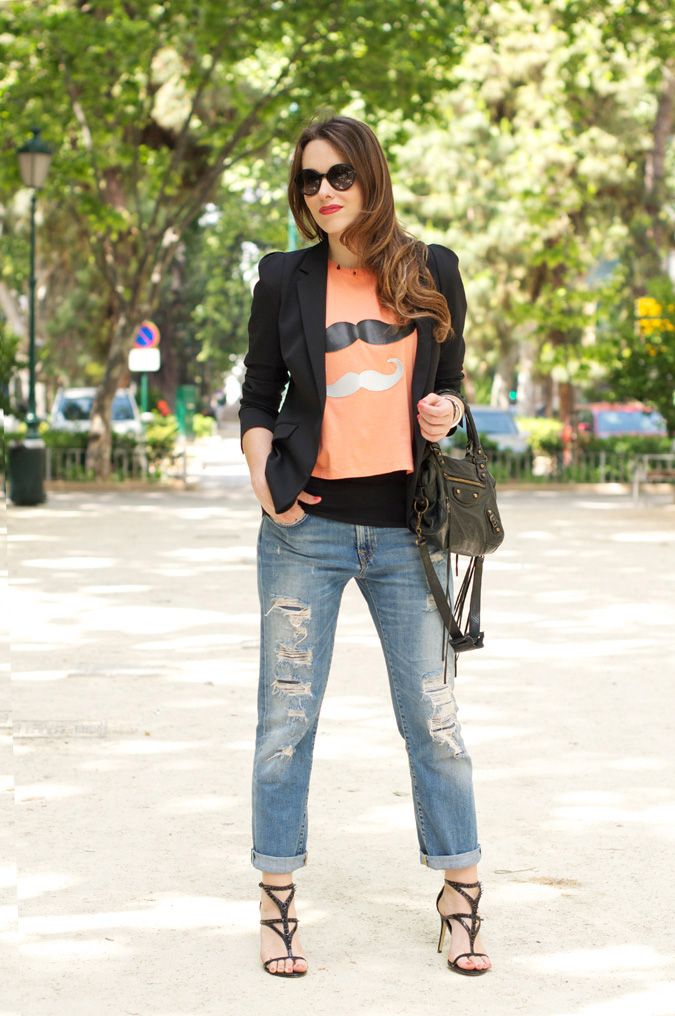 Por si el enganche a los pinchos, las calaveras y los brillos no fuera sufiente, hace ya muchos meses que he caído totalmente en las redes de la moda moustache (clic, clic, clic, clic…) Sé que es algo un poco incomprensible y que ahora están por todas partes pero… ¿Qué le voy a hacer? ¡A mí me siguen encantando! Mi nueva adquisición "bigotuda"  ha sido esta camiseta que decidí estrenar este fin de semana pasado junto a mis adorados vaqueros boyfriend y mis nuevas sandalias de purpurina y pinchos. Lo sé, lo sé… ¡Estoy fatal de lo mío! XD
* You already knew I am quite skullglitteraholic but now, as you can see it here, here, here or here, I must confess I am also a big moustachaddict. My last moustache purchase was this T-shirt. I love how it matches with a simple black blazer, boyfriend jeans and my new spikes & glitter sandals. Almost all my addictions in one look! XD
.
Miércoles, 15 mayo 2013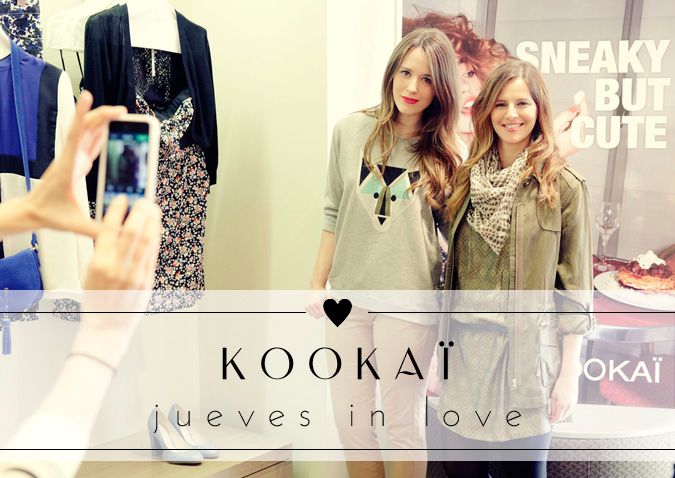 La semana pasada, la encantadora y guapísima Lucía Morales de Living In y yo tuvimos el placer de inaugurar los "jueves in love" en la tienda que la firma Kookaï tiene en Valencia. Elegimos nuestros looks preferidos de la colección primavera/verano y disfrutamos de la compañía de todos los que quisisteis acercaros a compartir esta tarde con nosotras. ¡Lo pasamos genial! 
Los "jueves in love" trata de una iniciativa que Kookaï ha puesto en marcha durante todo el mes de mayo en su tienda de Valencia (y en centros El Corte Inglés de toda España) y en la que, todos los jueves del mes, podremos encontrar descuentos muy especiales. Por ejemplo, el jueves pasado, día de la inauguración, hubo 30% de descuento en todas las prendas. El 9 de mayo habrá 30% de descuento en vestidos y faldas, el 16 de mayo en tops y el 30 de mayo en faldas y pantalones. Además, cada semana sortearán nuevas prendas desde su página de Facebook.
La verdad es que hay cosas chulísimas en la colección. Yo me quedé totalmente enamorada de la sudadera con el zorro bordado y del look completo con los baggy pants azules. Si podéis, no dejéis de acercaros a curiosear y ya me contaréis si al final picáis con algo ;)
* Last week I shared a very funny afternoon with Lucía from Living In picking our favourite Kookaï SS13 collection items. I totally fell in love with the foxy sweatshirt and the whole blue baggy pants + silver tricot look.
.
Martes, 14 mayo 2013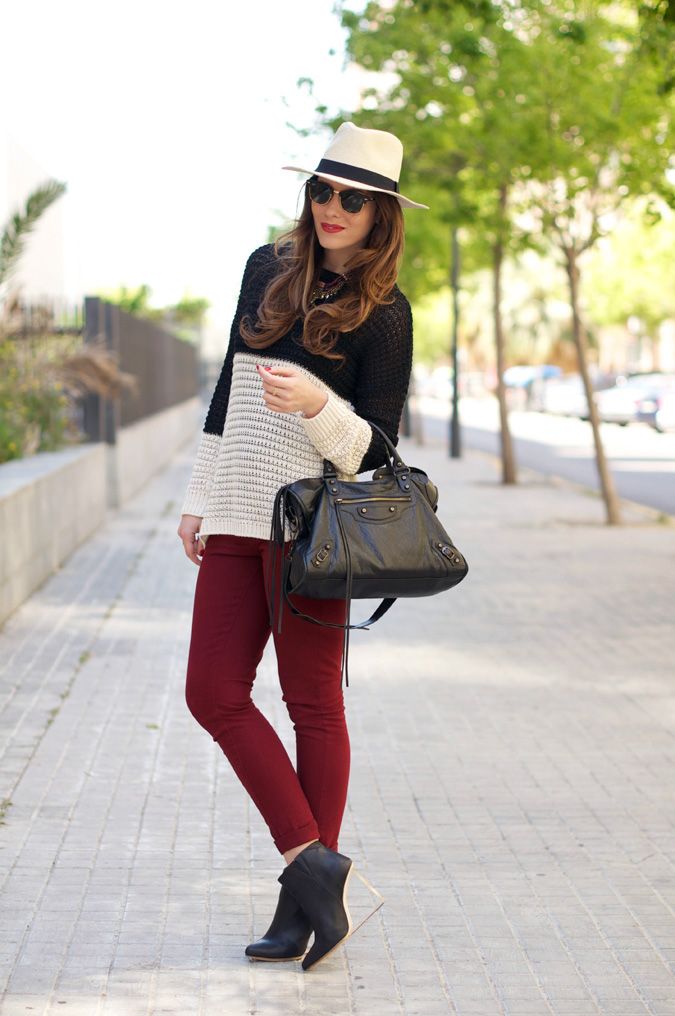 * You already know I am a huge hat lover. On wintertime, I love to use them to get warm and, now that spring is here, I really need them to keep my too white skin away from sun. This panama hat is one of my favourites and here you are how i decided to style it for a relaxed sunday with friends.
Ya sabéis que soy una fan absoluta de los sombreros. En invierno me encantan para ir la mar de calentita pero, al ser tan blanca de piel, en verano me resultan todavía más necesarios para no quemarme la cara. ¡No sabéis lo rápido que consigo ponerme roja como un pimiento a pesar de los factores de protección! El caso es que, hace unos días, teníamos prevista una paellita en la terraza de unos amigos así que yo me fui bien pertrechada con mi nuevo sombrero panamá para disfrutar a buen recaudo de un relajante domingo en la mejor compañía :)
.
Lunes, 13 mayo 2013
* I love this small scandinavian apartment and how wood, bricks and other vintage items give the perfect cozy touch to the always bright and wonderful 100% white.
A veces es muy cierto eso de que "las mejores esencias vienen en frascos pequeños" y, en cuanto a decoración se refiere este pequeño apartamento escandinavo podría ser un perfecto ejemplo de ello. Y es que derrocha estilo por los cuatro costados. Me encanta cómo la madera, los ladrillos y otros elementos vintage completan la base "all white" aportando así el toque perfecto de calidez.
.