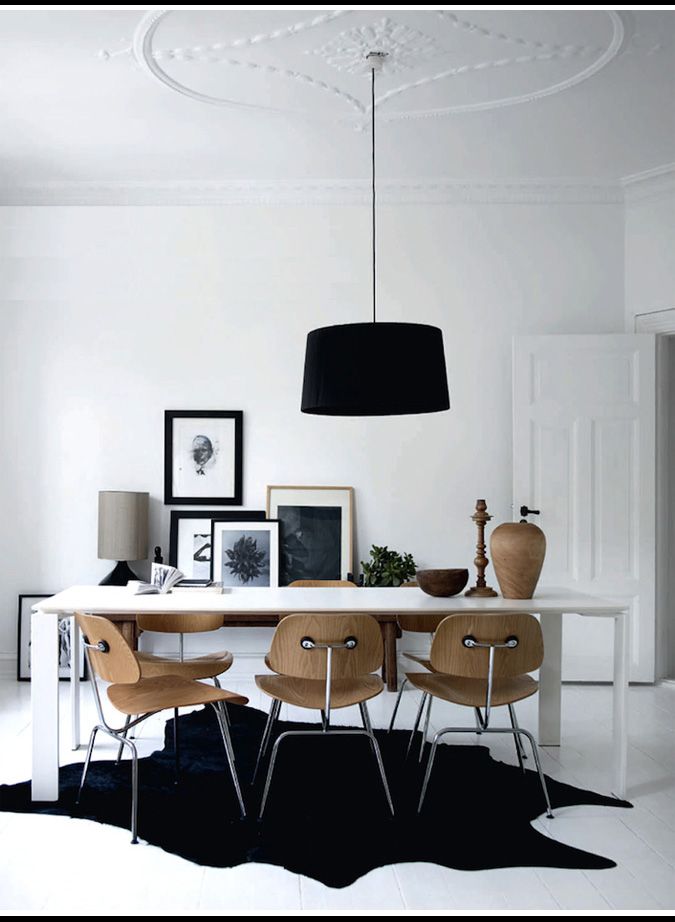 * Today I'd like to share with you one of my favourite deco combinations. "Black + white + wood" is a perfect solution for those who like bright scandinavian interiors but always with this natural wood cozy touch.
Como mañana tengo programado un post algo diferente a lo habitual, he querido adelantar un día nuestro habitual "lunes DECO" para que nadie pueda echarlo de menos. Hoy me gustaría hablar de una combinación "blanco + negro + madera". Un juego de colores y materiales que me gusta muchísimo (de hecho, es la que más utilizo en mi propia casa) y que puede resultaros muy útil si os gustan los ambientes limpios en blanco y negro pero no queréis renunciar a ese "plus" de calidez que aporta la madera natural. Espero que os gusten estas imágenes de inspiración y el collage de 16 ideas "all costs" que he preparado para todos a los que os apetezca emular este estilo decorativo en vuestro hogar sin dejaros el bolsillo en el intento.
***
¡Un besazo y feliz domingo DECO!
:)
 TWITTER * FACEBOOK * BLOGLOVIN' * INSTAGRAM
§ 14 Responses to DECO: black, white & wood"