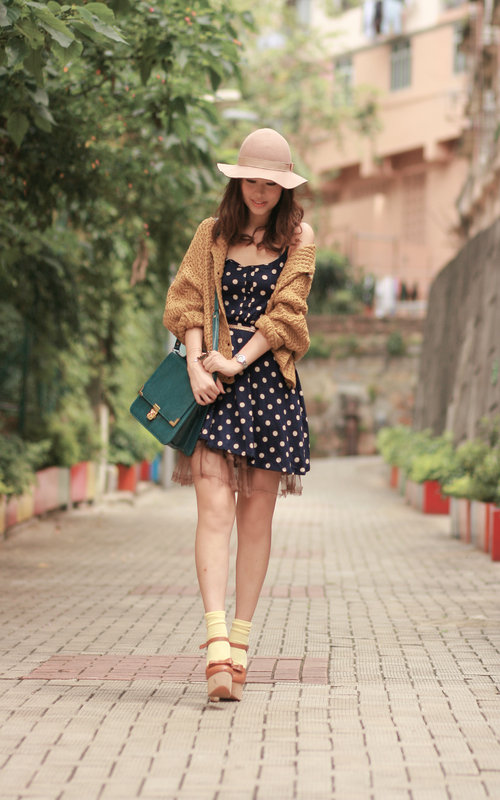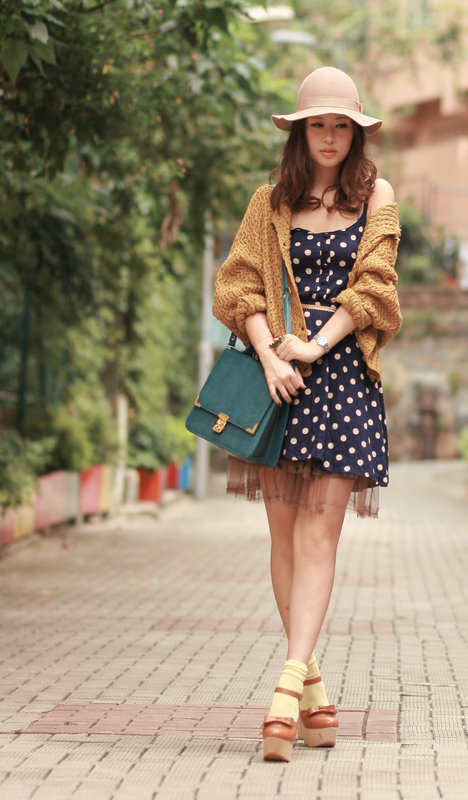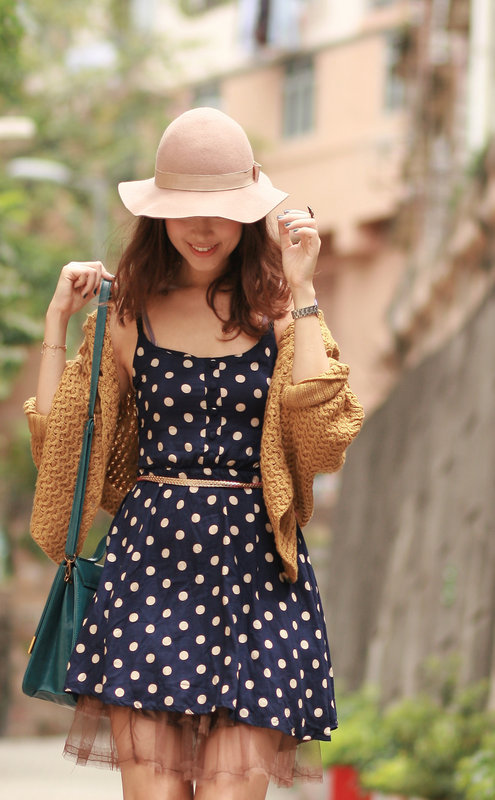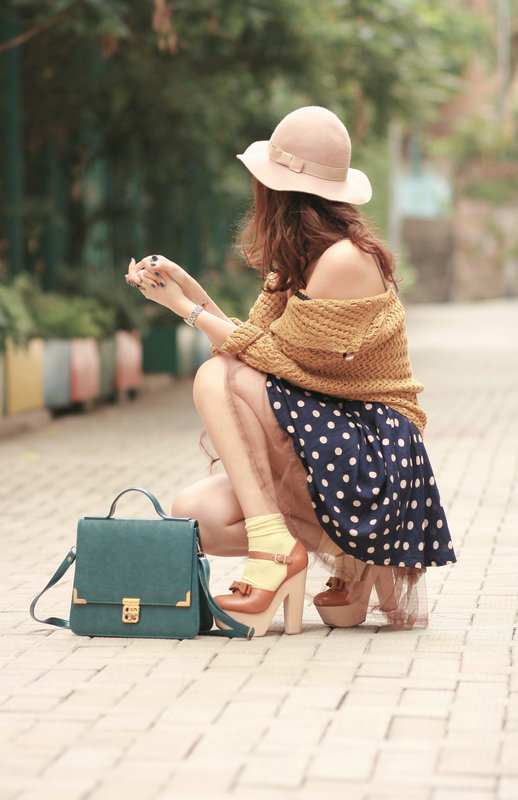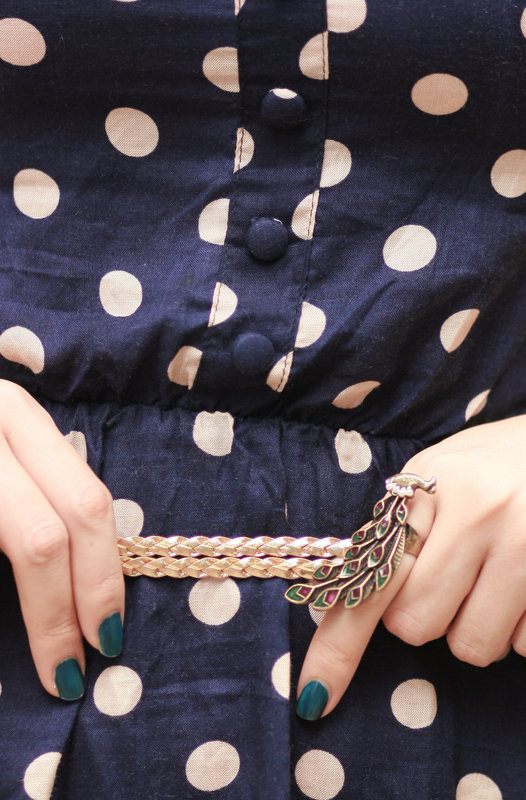 .
hat from monki
mustard cardi & teal bag from laurustinus, applemall tin hau
polka dots dress, www.clubcouture.cc
socks from h&m
chunky mary jane, opening ceremony, from lane crawford
peacock ring, www.chicwish.com (http://www.chicwish.com/accessory/rings-1/pearl-peacock-ring.html)
.
.
.
mesmerizing work of yayoi kusama
.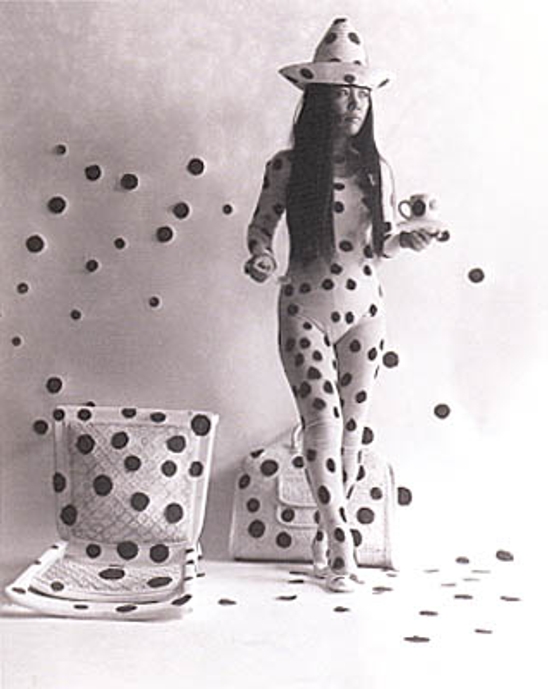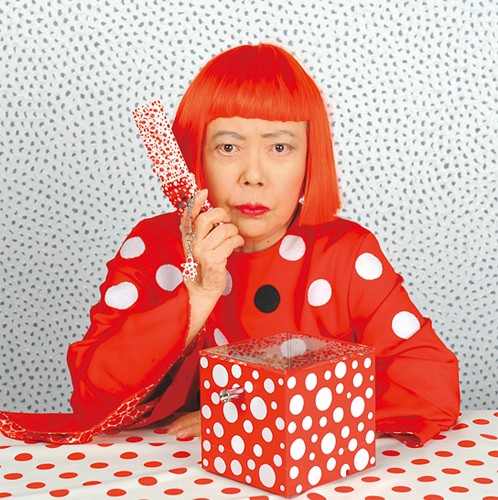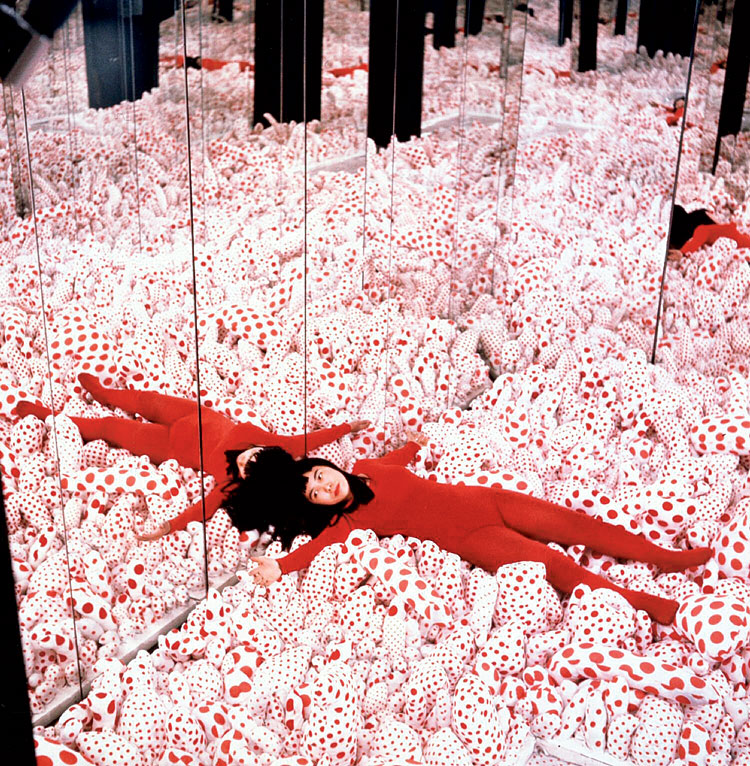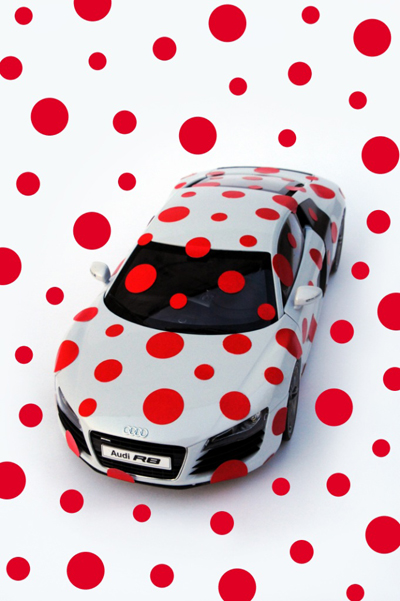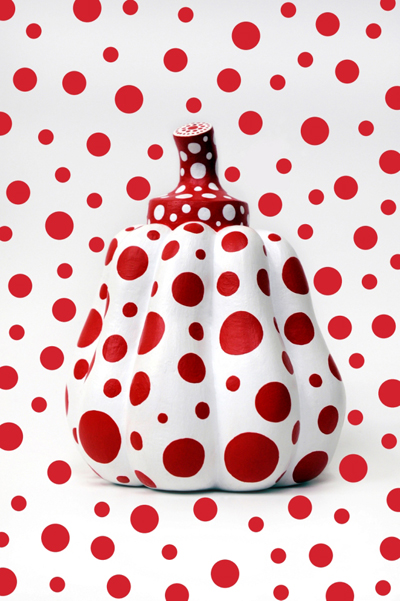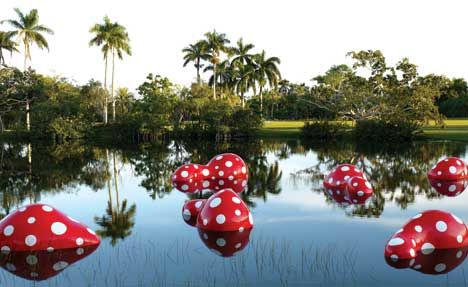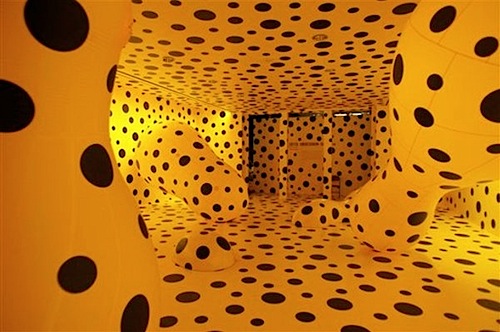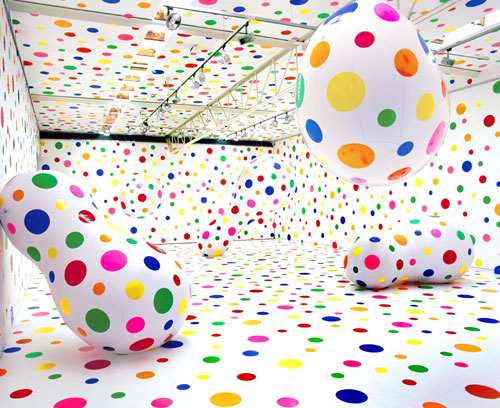 .
yayoi kusama: "A polka-dot has the form of the sun, which is a symbol of the energy of the whole world and our living life, and also the form of the moon, which is calm. Round, soft, colourful, senseless and unknowing. Polka-dots can't stay alone; like the communicative life of people, two or three polka-dots become movement… Polka-dots are a way to infinity."
.
but do you find that when polka dots are irregular in size, they actually look a lil intimidating? remind me of diseases or virus for some reason
.
.
for the lovemartini giveaway (http://www.fashionsalade.com/mellowmayoness/2011/05/16/lovemartini-giveaway/), i was told that some of you may have forgotten to indicate your prize preference on lovemartini's facebook, please remember to do so for your entry to be valid
.