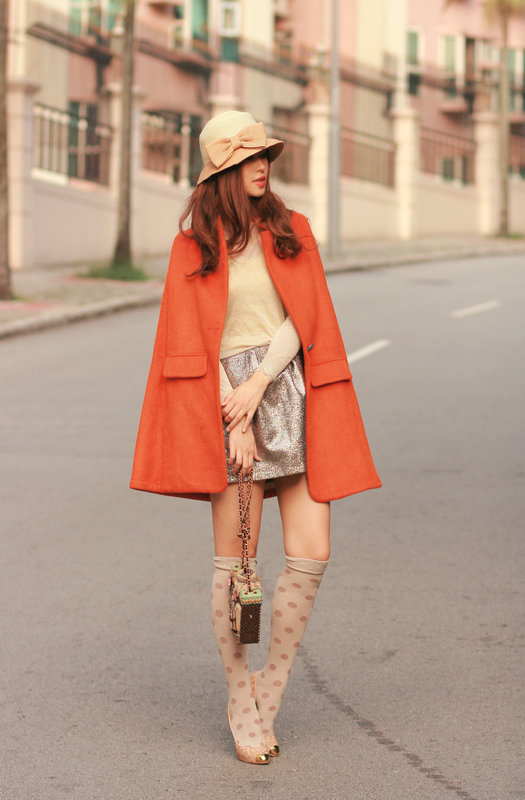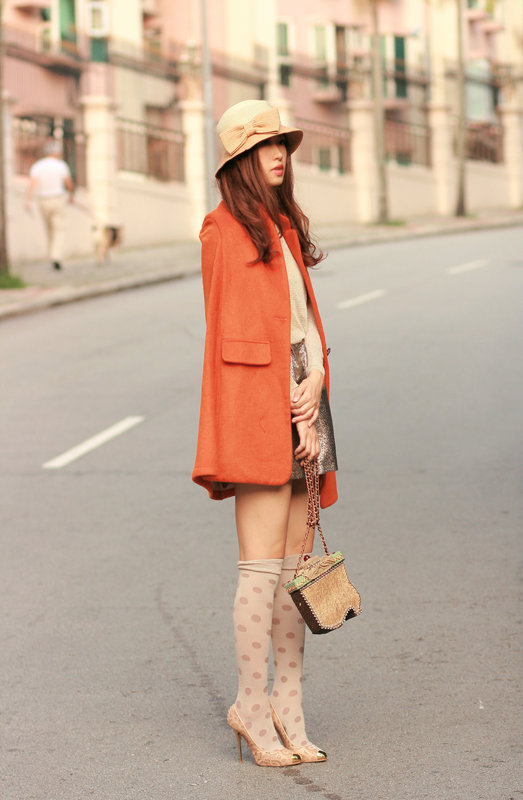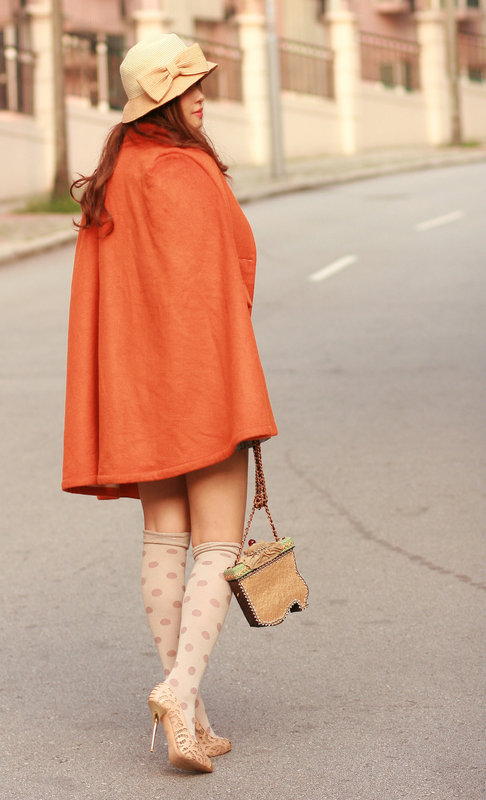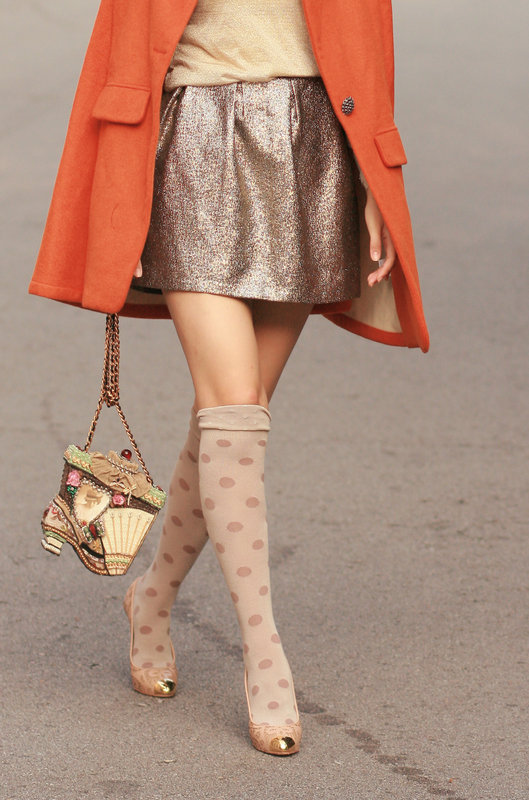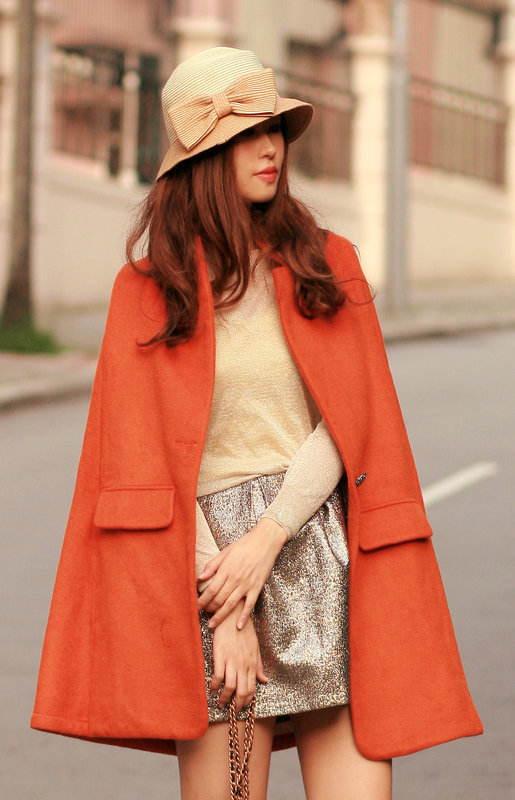 .
hat from jusco
orange cape, romwe (direct link)
golden knit from laurustinus applemall tin hau
glittery skirt, yesstyle (direct link)
socks from city's super
vintage purse from hampstead cwb
nude pumps, giuseppe zanotti, from croatia
.
cape again yup!
they just immediately class up your look!
the carrot orange of the cape and the glitters and the golden thread complement so well together. it's hard not to look radiant and glow in this color palette even in the gloomiest of days.
weather report says it's gonna be quite gloomy here in hk :-/ at least i dun have to wake up early for work tmr =) in fact, every time when the sky is grey with gloomy rain, i feel happy and lucky when i can curl up in bed for a loooong loooong time, not having to think or rush anything~
.
§ 11 Responses to cape again!"