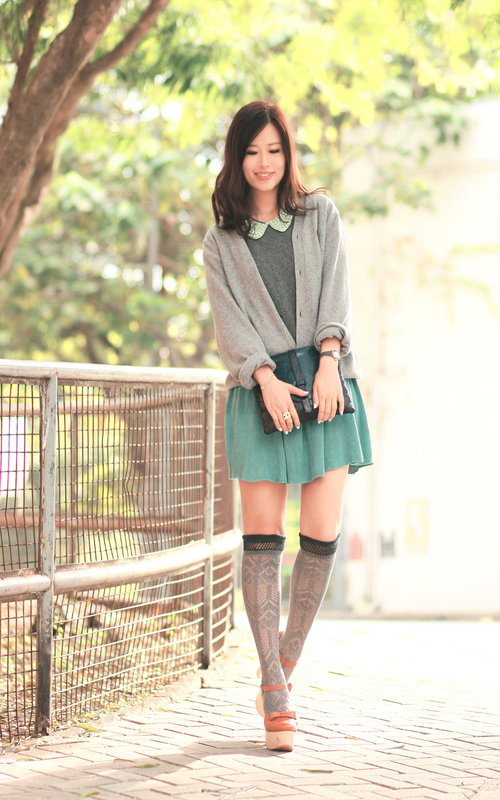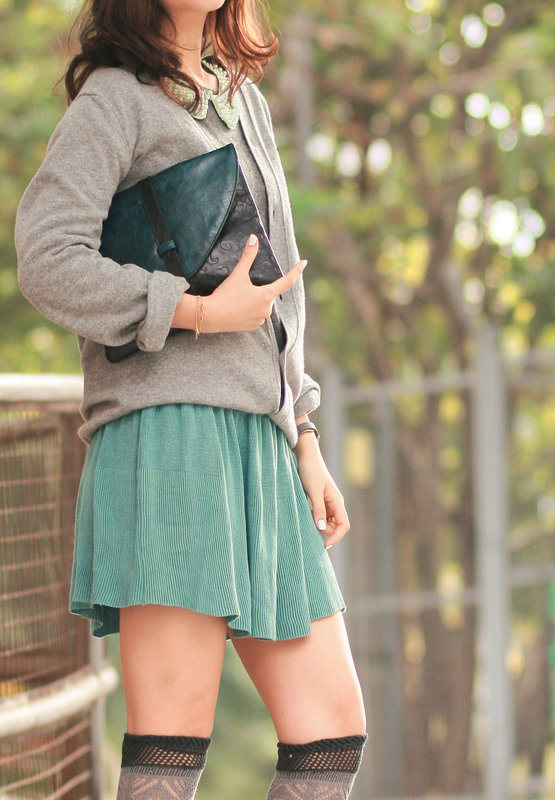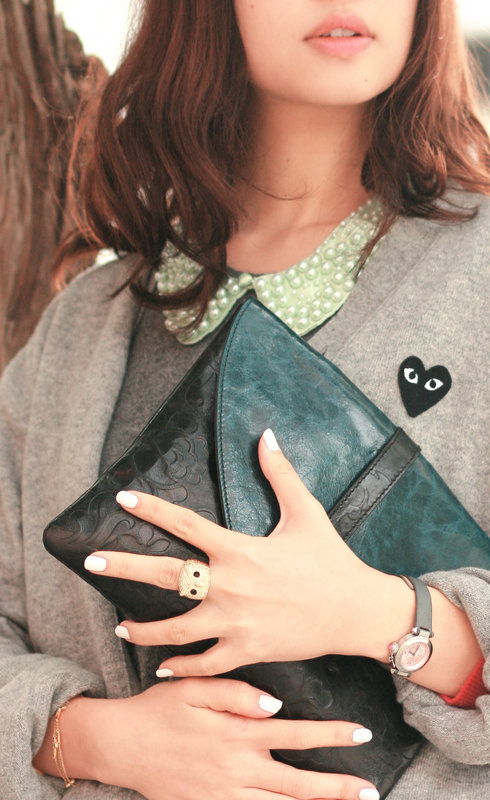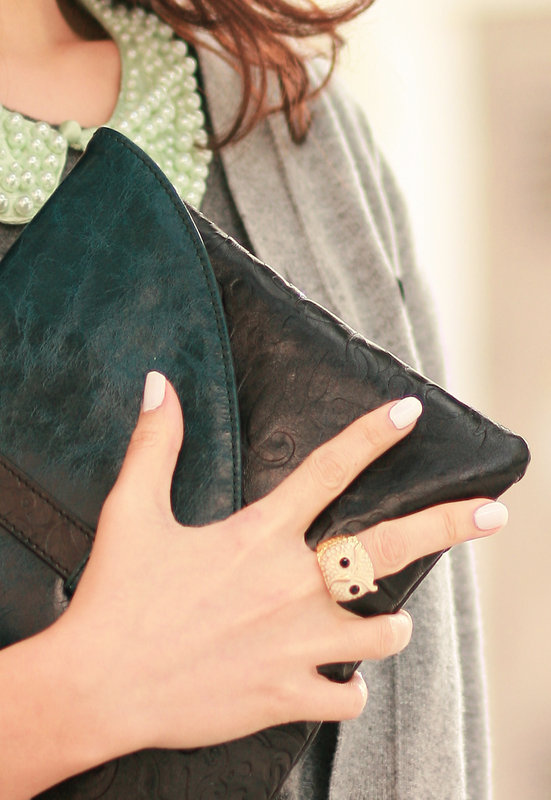 .
apple green collar from h&m
sweater & wool skirt, yesstyle
cardi, play by cdg, from i.t.
snowy owl ring, united citizens
clutch, khlees
socks from zara
chunky mary jane, opening ceremony, from lane crawford
.
3 shades of green in one single outfit, the result is very calming. no wonder my lil snowy owl looks so peaceful ;->
.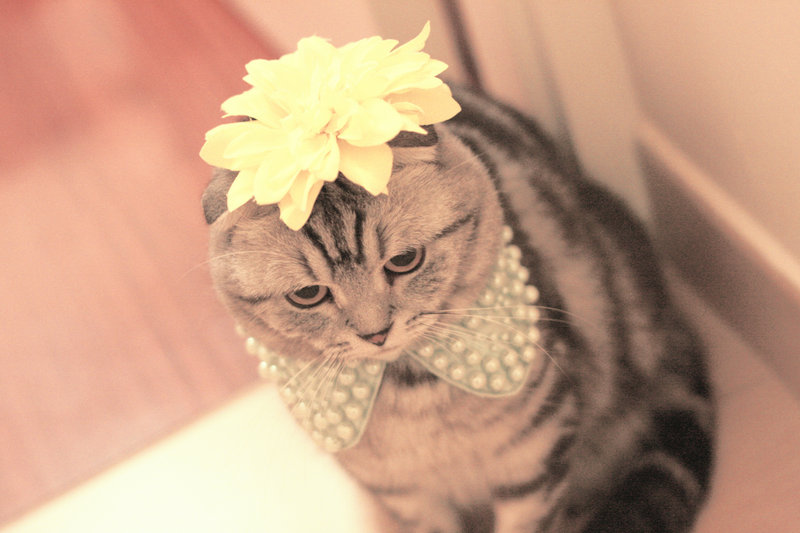 .
ducduc wearing collar for the first time, all reluctantly…oh striking resemblance between the snowy owl and ducduc!!!!!
.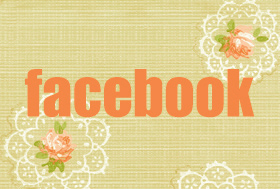 .
.