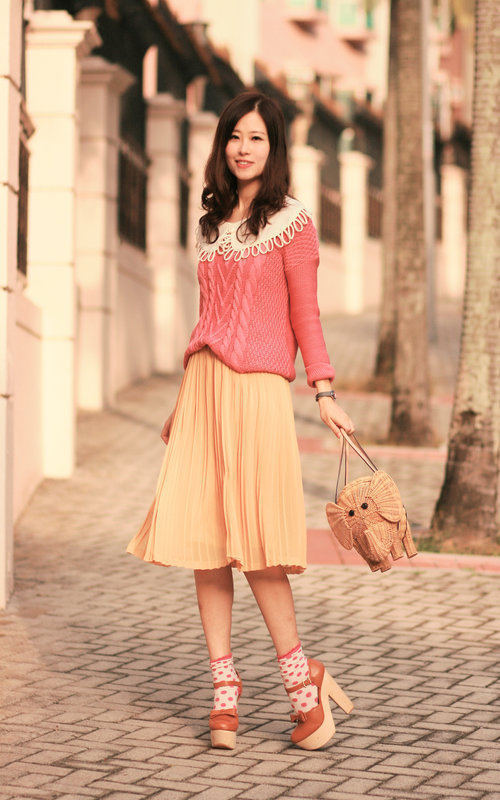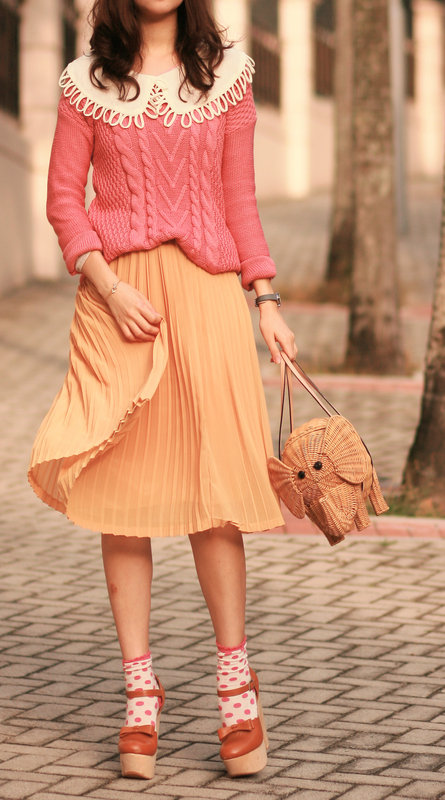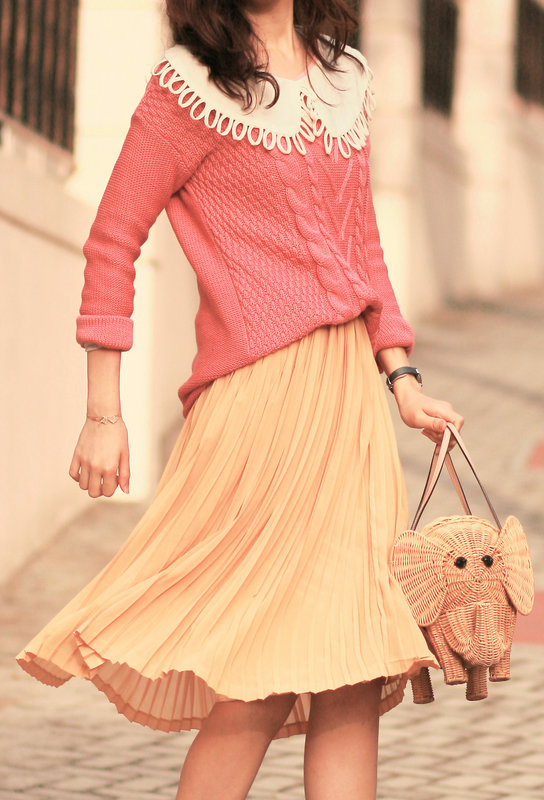 .
blouse with big collar, romwe
candy pink sweater, becky bloomwood's wardrobe
pleated midi from laurusinus applemall tin hau
elephant basket from kate spade
polka dots socks from accessorize
chunky mary jane, opening ceremony, from lane crawford
.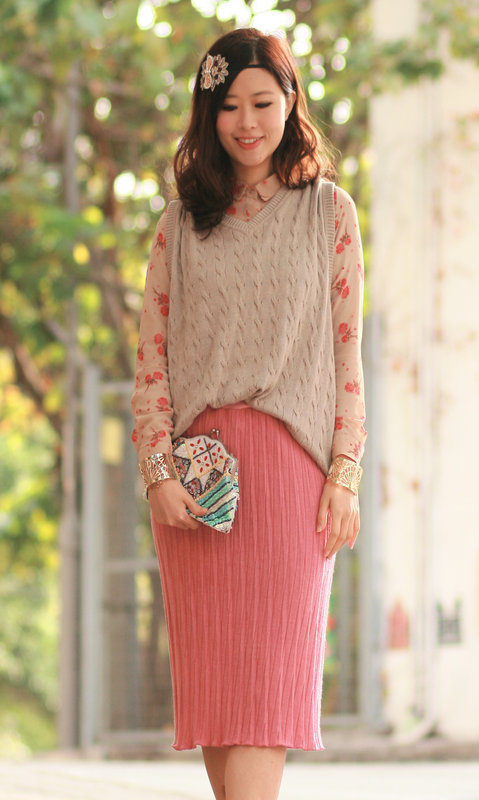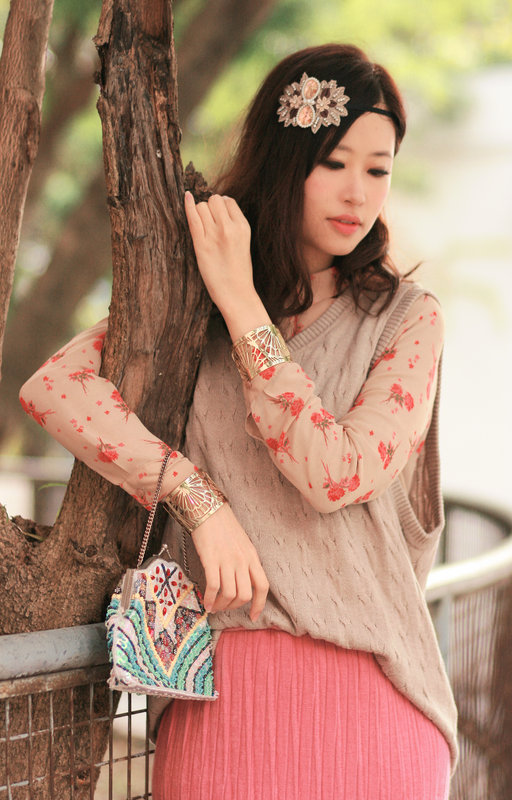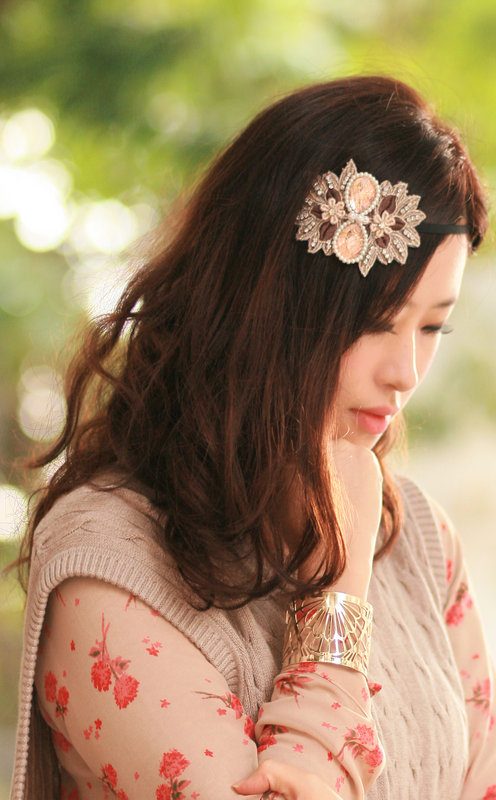 .
corny pose, i know B-) but hey it's a vintage look!
.
embroidered headband, becky bloomwood's wardrobe
floral chiffon shirt, modekungen
pink midi, becky bloomwood's wardrobe
bangles & socks from h&m
vintage sequined purse
bow heels from miu miu
.
winter outfits in spring colors! :>
the weather in hk is having a mood swing recently. it's humid and foggy few days ago, but all dry and cold now… when will spring officially come?
.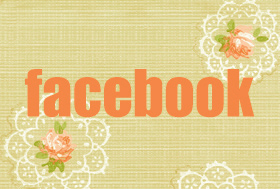 .
§ 18 Responses to hello spring!"