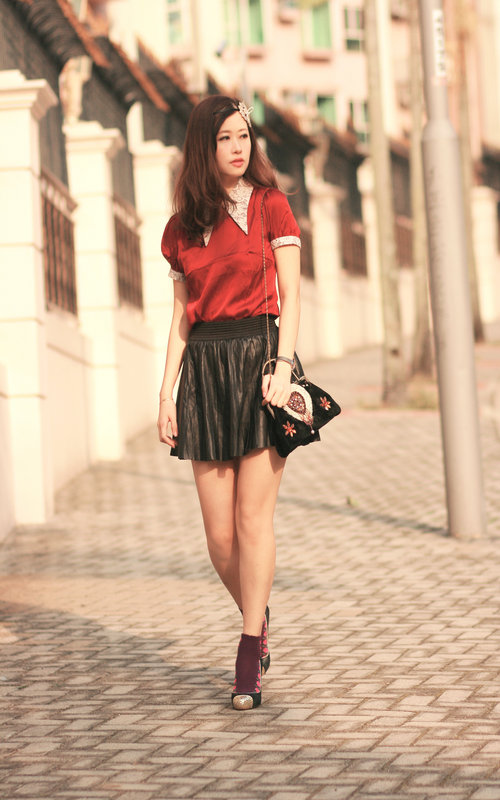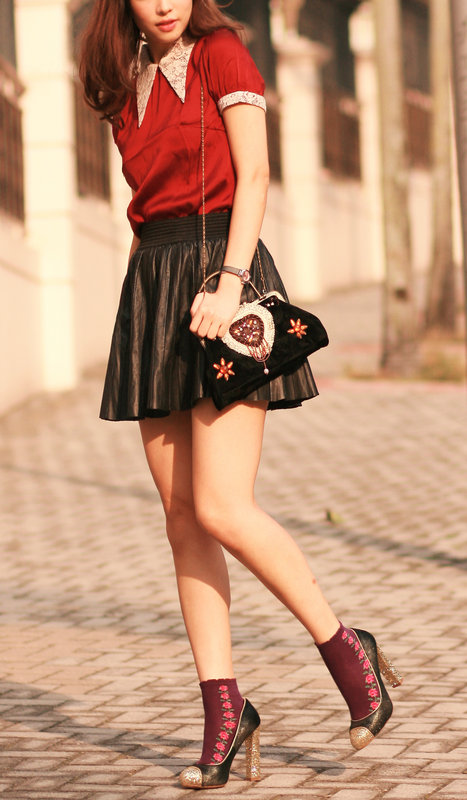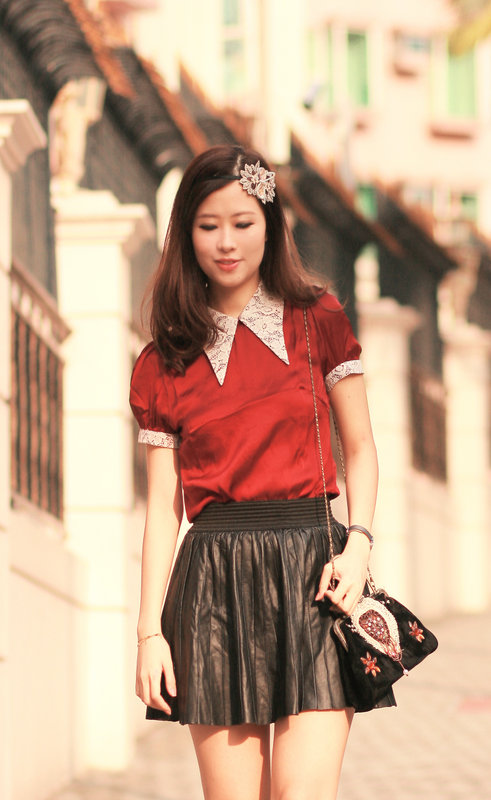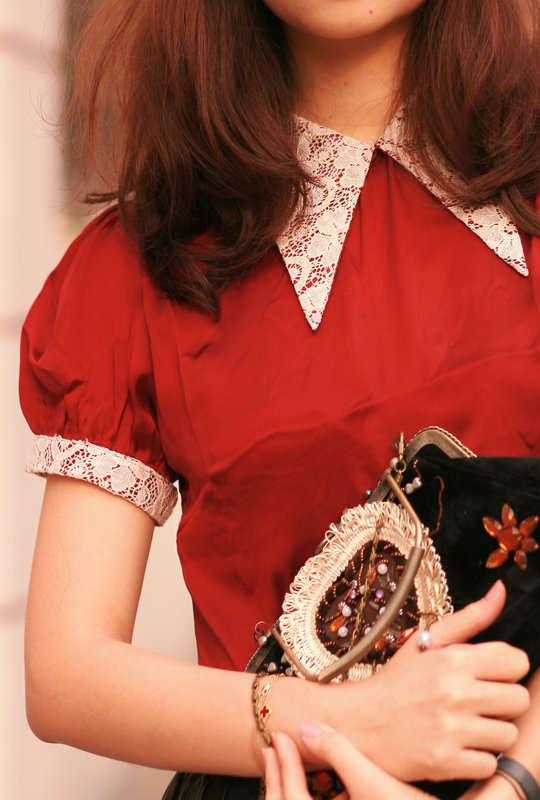 .
embroidered headband, becky bloomwood's wardrobe
ruby blouse with lace details, sheinisde
pleated leather skirt from zara
socks from h&m
glitter pumps from miu miu
.
satin looks luxe in ruby. this color would usually make me look older than i already am but with the princess sleeves and the lace collar of unusual size, the effect is offset ;->
.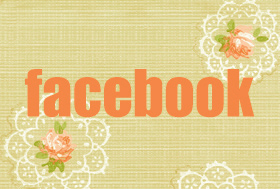 .
.