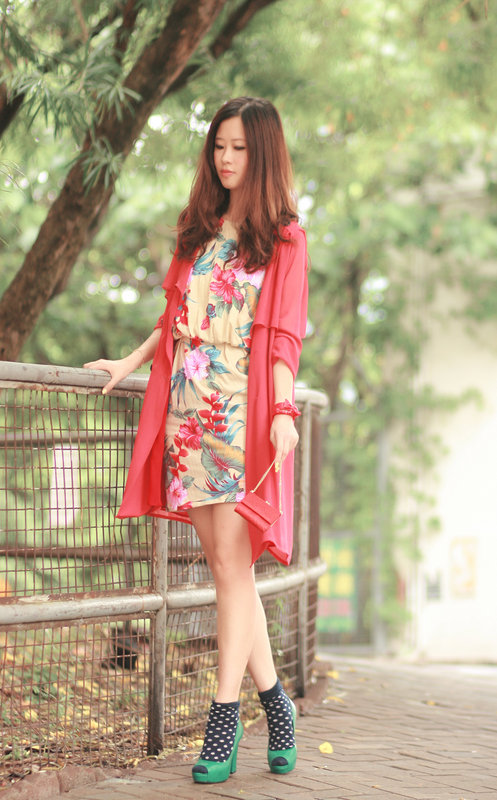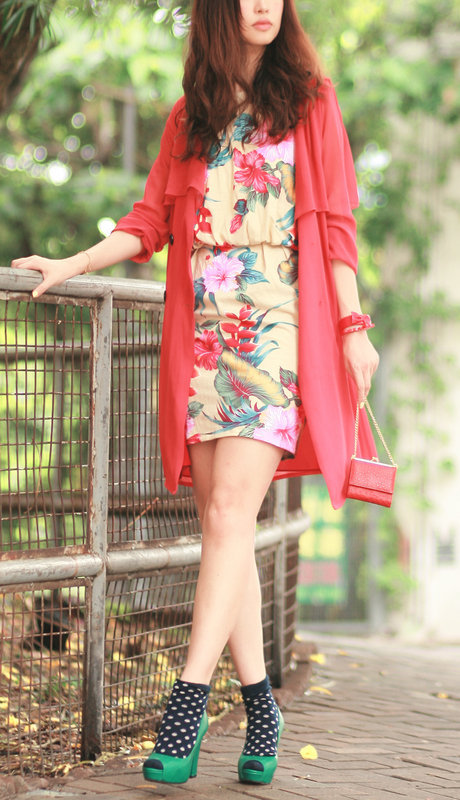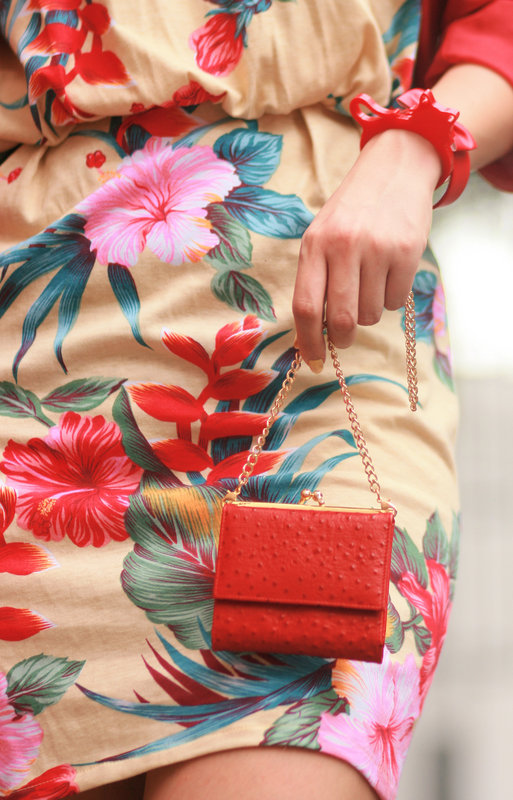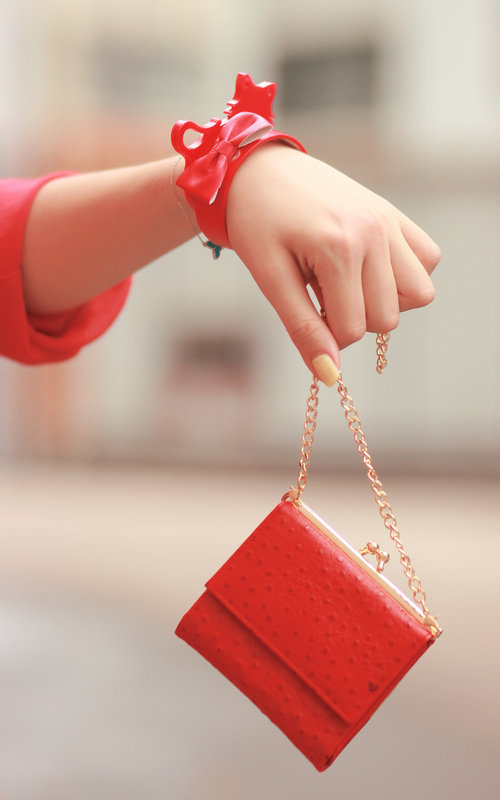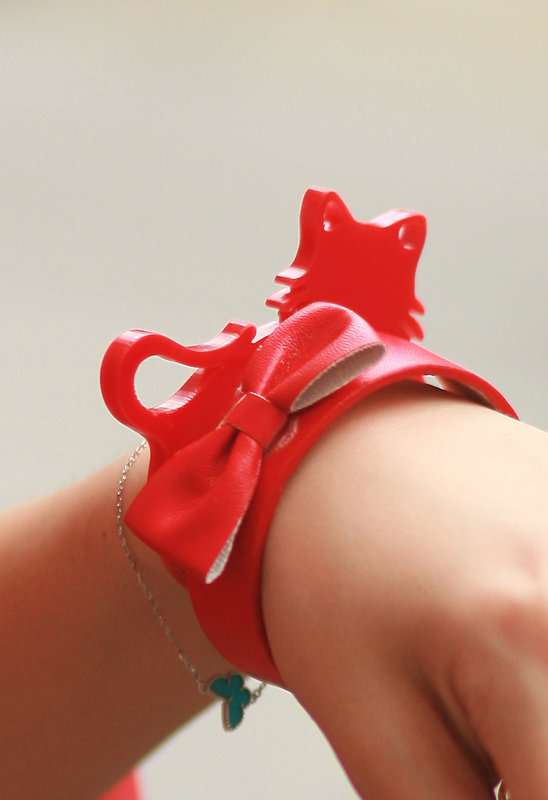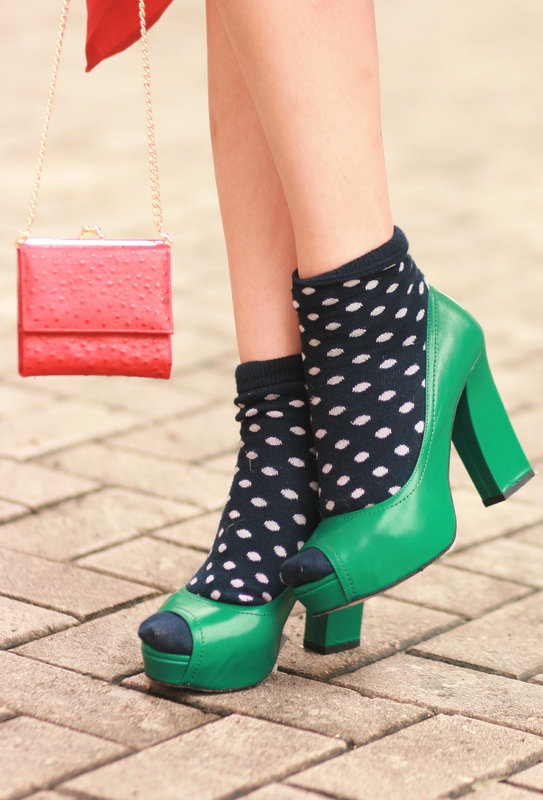 .
chiffon trench, yesstyle
floral dress from laurustinus
cat bangle from amelie street
bow bracelet, house of luxe
strawberry vintage purse, late manta
chunky heels from Joy & Peace
.
i hoped to achieve the perfect balance of retro and modern with this look. the bold floral prints and the persian green chunky heels from Joy & Peace are brightly nostalgic, and the petite strawberry purse is totally flapperish, but the chiffon trench, quirky cat bangle and navy polka dots socks partnered to add just the right dosage of modernity…i hope
.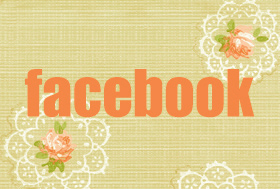 .
§ 5 Responses to retro modernism"