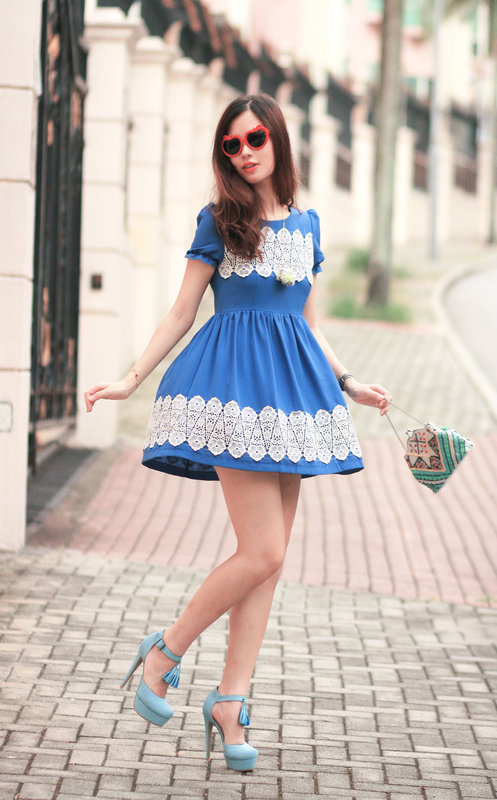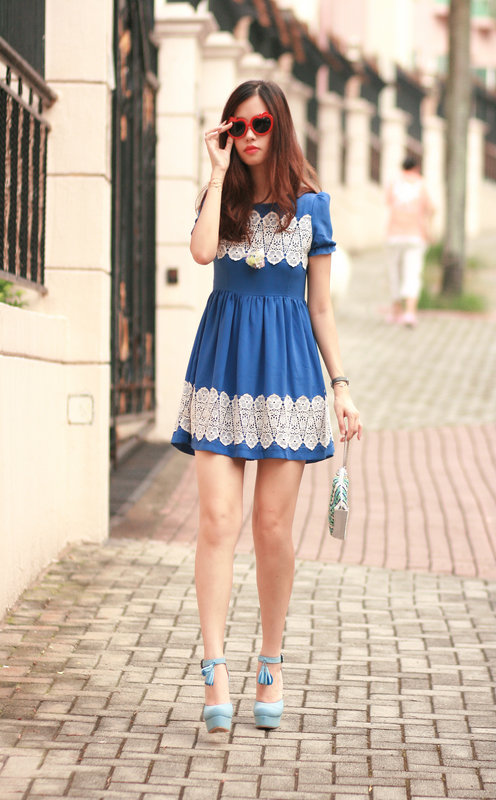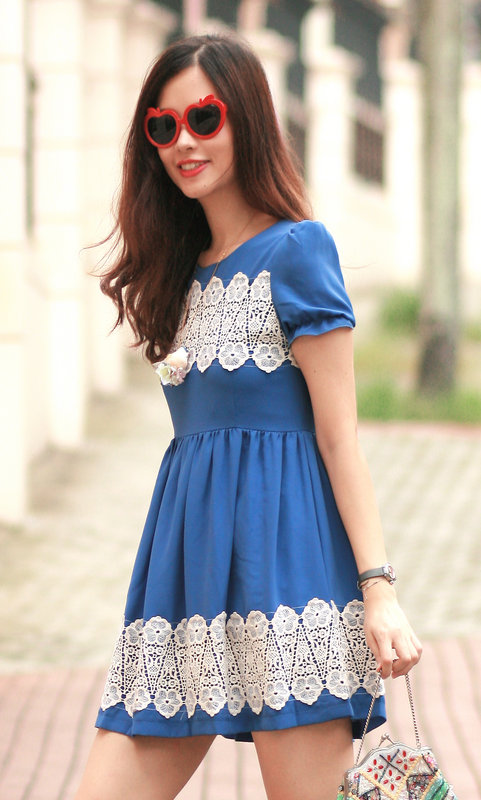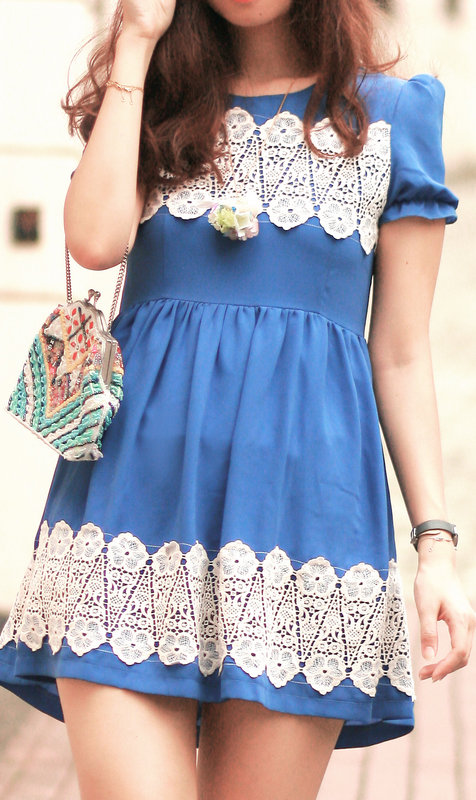 .
apple shades from h&m
erika pepaloves dress, buylevard
powder blue heels, sugarfree
.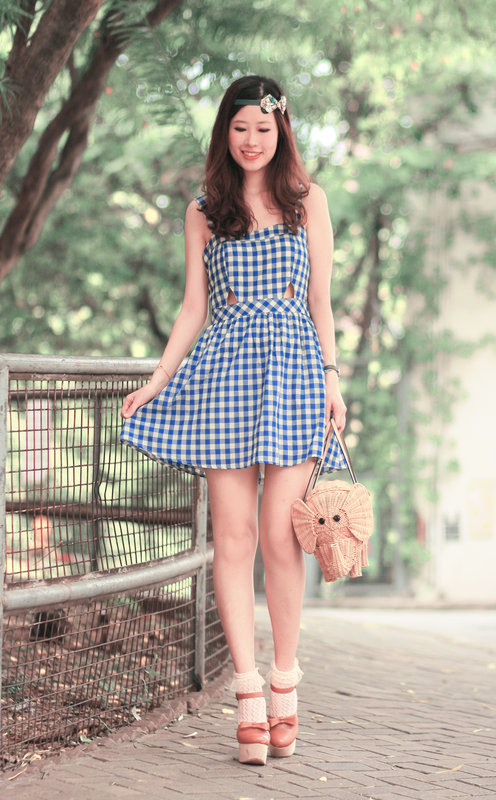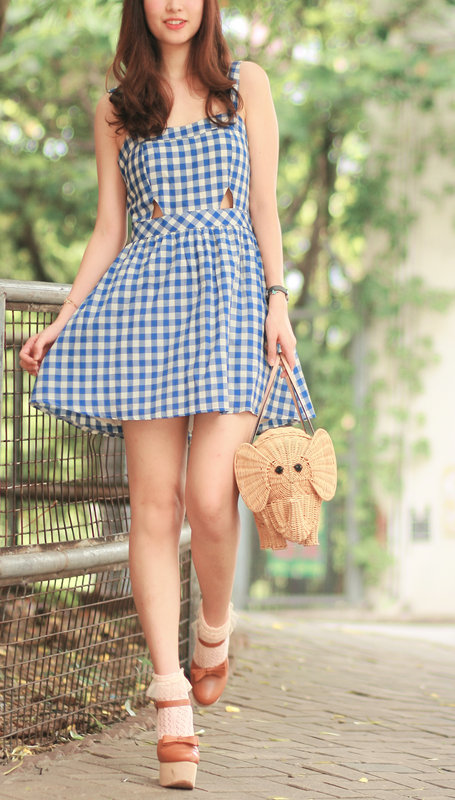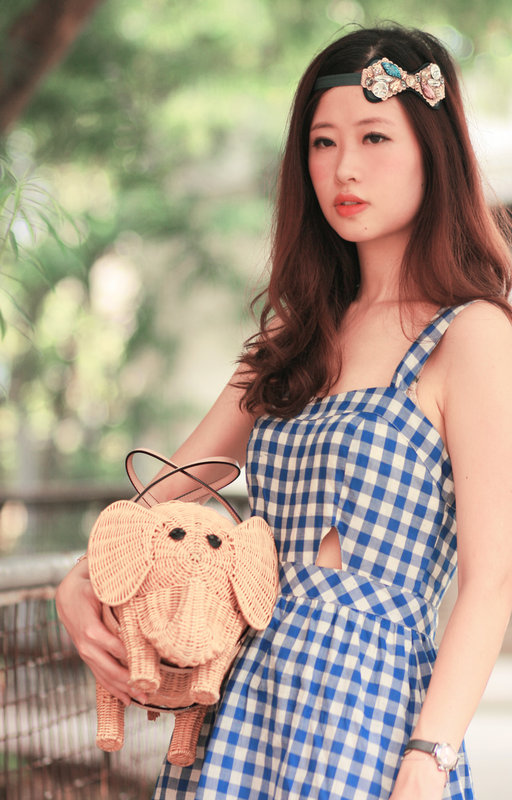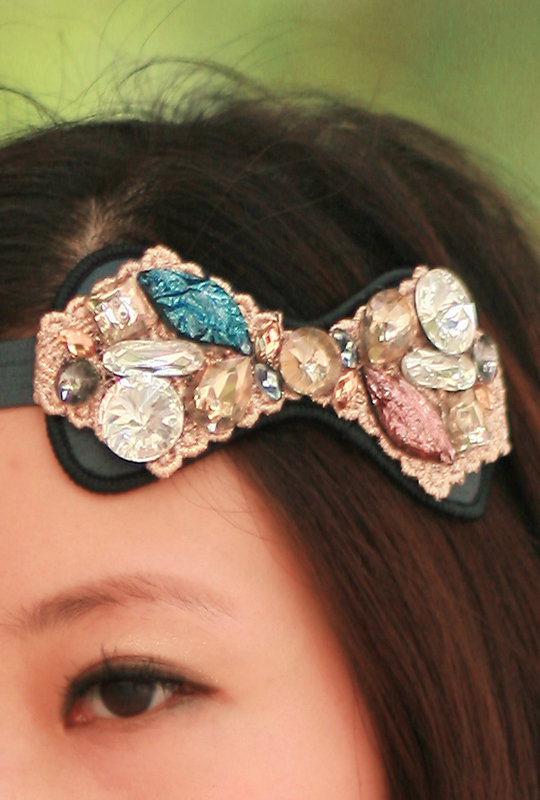 .
embellished navy headband, accessorie*small
cutout sundress, dahlia
elephant basket from kate spade
.
these two blue dresses exhibit happiness and good spirits. so i can't help but wonder, why does "blue" mean sad? isn't it mostly associated with bright sky and glittering sea?
some suggested answers i found online:
- "this is because blue was related to rain, or storms, and in Greek mythology, the god Zeus would make rain when he was sad (crying), and a storm when he was angry."
- "the phrase "feeling blue" is linked also to a custom among many old deepwater sailing ships. If the ship lost the captain or any of the officers during its voyage, she would fly blue flags and have a blue band painted along her entire hull when returning to home port."
- "the "Morris Dictionary of Word and Phrase Origins" by William and Mary Morris says it's believed this expression came from "…an abbreviation of 'blue devils' hallucinations, like pink elephants, popularly believe to accompany delirium tremens…"
more convinced by the last one but guess we can never find out the real answer? it's just really intriguing how contrary a color can be. think about red, it can mean felicity and passion but also death and danger.
.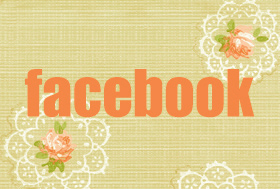 § 9 Responses to happily blue"