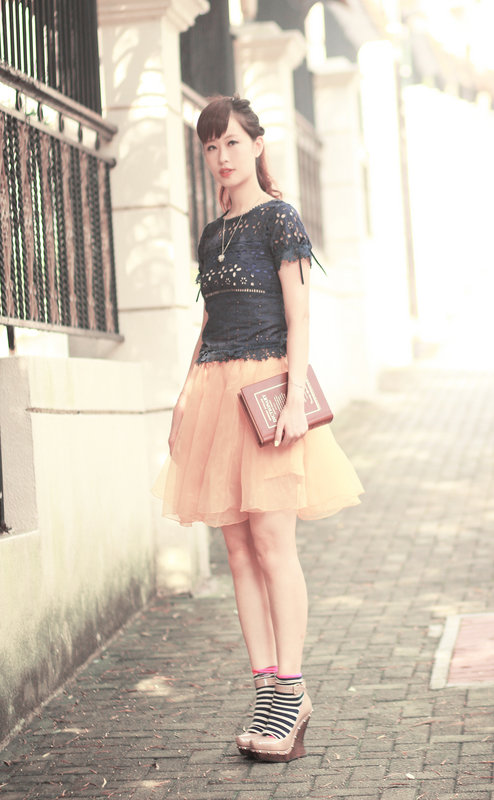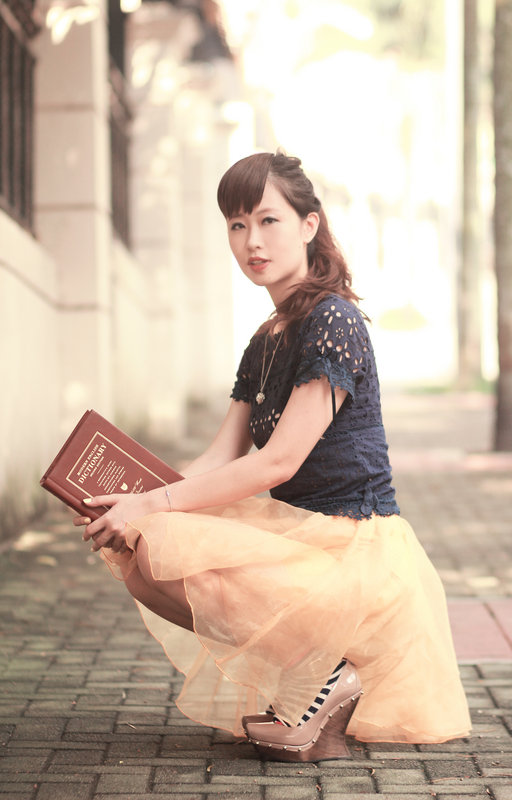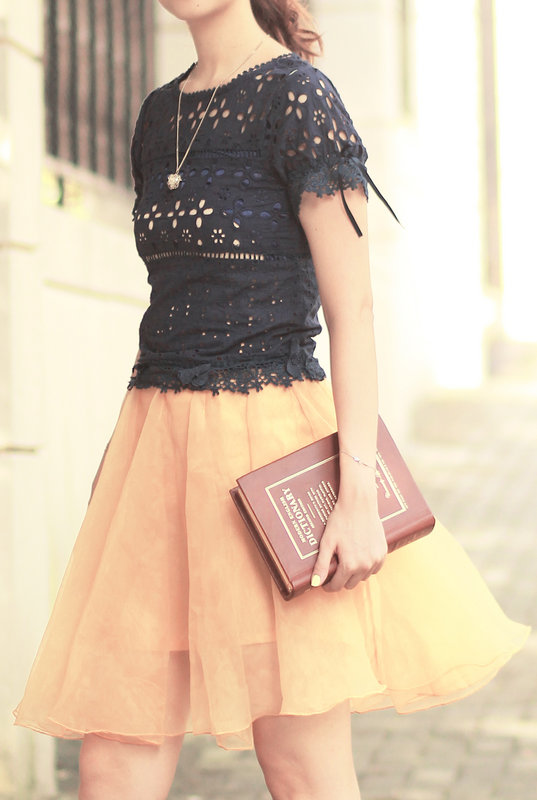 .
navy crochet top, beckybwardrobe
ginger sheer skirt, romwe
kate spade dictionary clutch
accessorize socks
mcq studded wedges
.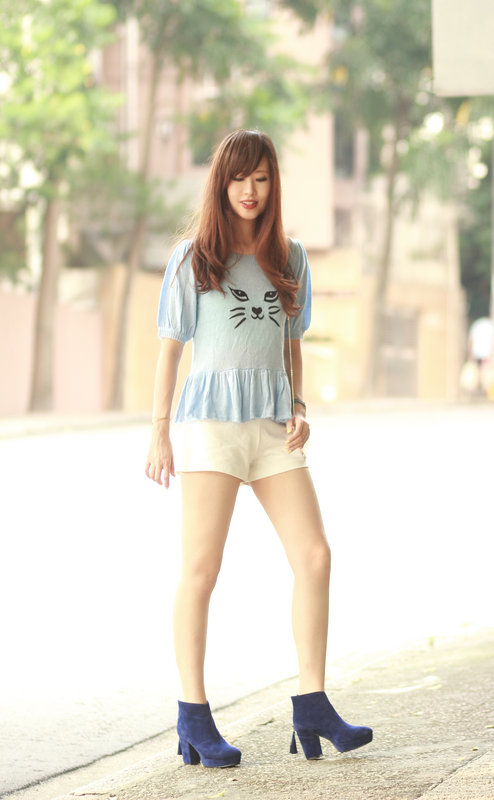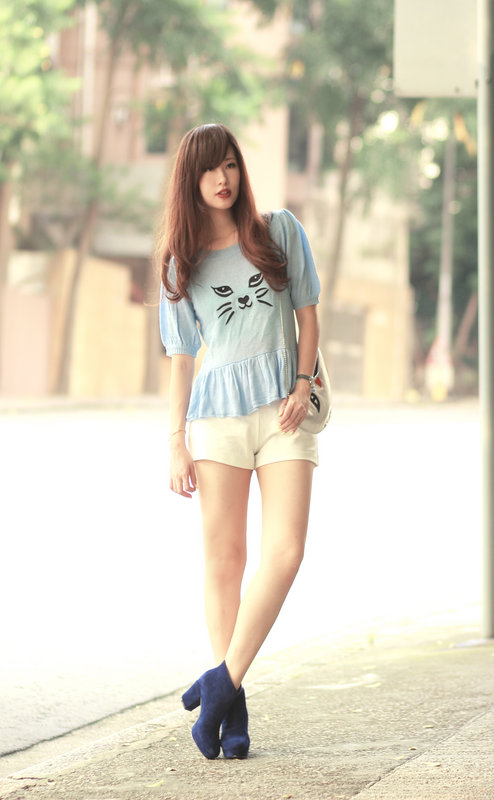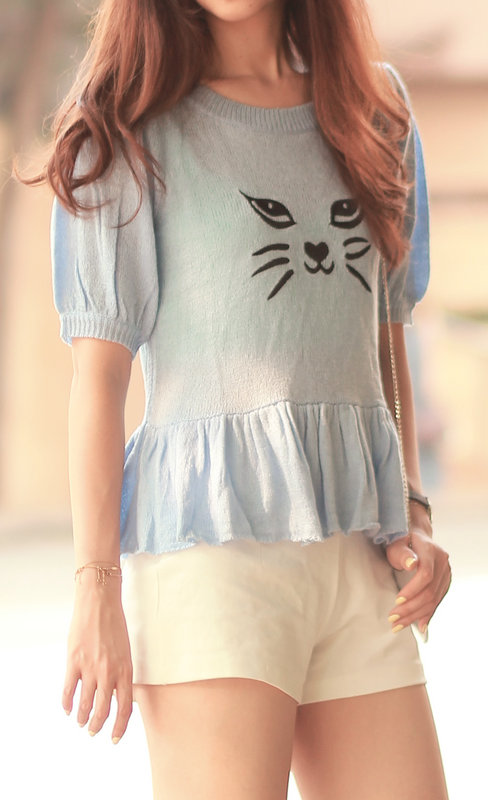 .
smiling cat peplum top, beckybwardrobe
shorts, romwe
navy suede boots, sugarfree x mayo wo (to be launched soon!)
.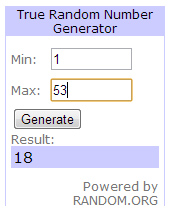 .
please accept my apology for the long absence. no updates for one whole week! hopefully it won't happen again.
i wasn't being idle though. quite the contrary in fact.
this will be my last post with fashionsalade and my new blog will be up and running tomorrow!!! have been busy revamping for the past few days and i hope you would like the new design
so starting from tomorrow, mellowmayo.com will lead you to my new blog but most of my old posts can be found there as well.
now back to the subject matter. congratulations to skye kumi for winning us$30 beckybwardrobe coupon plus the b loves you tee! skye kumi, if you are reading this, please contact me (mayowo82@gmail.com) for details of redeeming your prize as you haven't left your email address in the entry.
thanks to the rest of you for joining, and thanks a million to all of you for the support to my blog for the past two years (almost) and the encouraging words which are my fuel for blogging really!!! so, see you on my new blog tomorrow?!
.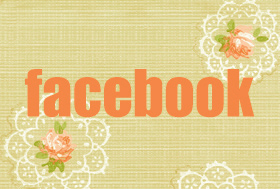 .
§ 3 Responses to beckybwardrobe giveaway winner"