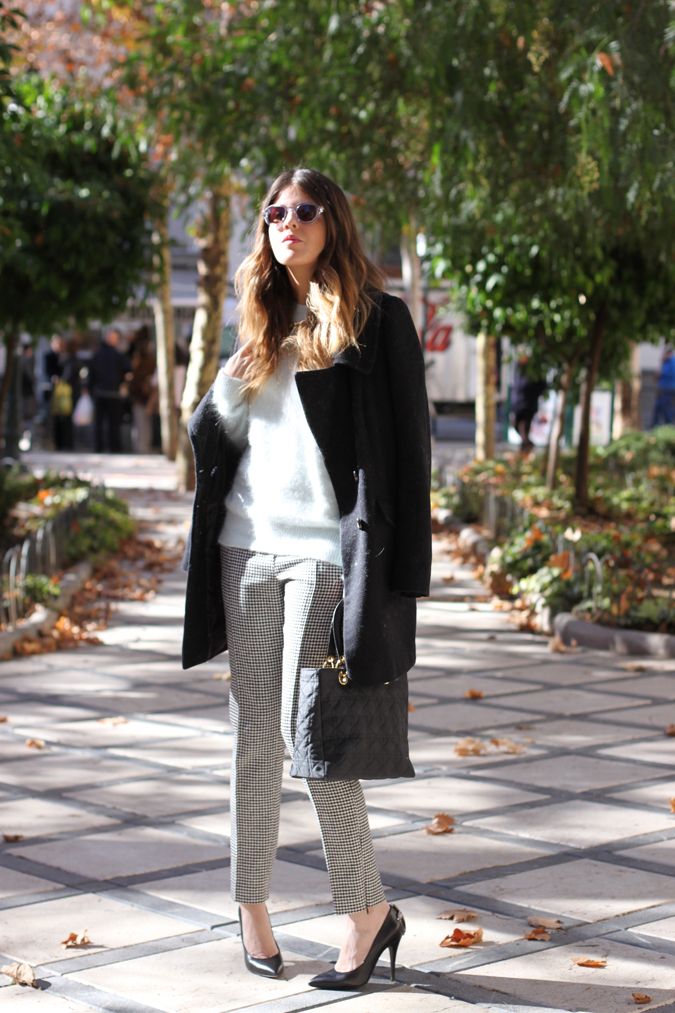 Hoy en el blog un working outfit con pantalón de tweed y jersey de angora. Ya os he contado muchas veces por aquí que este año me he hecho con varios de ellos y es que son super cómodos y calentitos. Los trucos para que no suelten pelo son varios aunque yo solamente he probado el de meterlo en el congelador un rato, la verdad es que hace poco pero bueno algo se nota. Lejos de acortar la pierna, el pantalón capri si sabemos con que zapatos llevarlo (stilettos escotados como los míos de Ernesto Esposito) estiliza bastante como podéis ver en las fotos.
Besos y buen finde!!
Today I am wearing a working outfit with tweed trousers and angora sweater. As you know I've bought several of them this season and they are super comfortable and warm. There are lots of tricks to prevent release of hair but I've only tried putting it into the freezer for a while, it works.  Capri pants can suit if we know how to wear them (stilettos like these Ernesto Esposito ones).
Sweater/Jersey_ h&m (aw12)
Trousers/Pantalones_ Kookai (aw12)
Coat/Abrigo_ Topshop (old)
Stilettos_ Ernesto Esposito for Sarenza
Bag/Bolso_ Dior 
Sunnies/Gafas_ Uterqüe (aw12)
Necklace/Collar_ Mango (aw12)
§ 29 Responses to Tweed + Angora: working outfit"